Log in to your Member Portal and go to your 'Works and Shares' page. Above your works table there is an 'Upload Works' button. Select this and you'll be directed to an Upload Works page.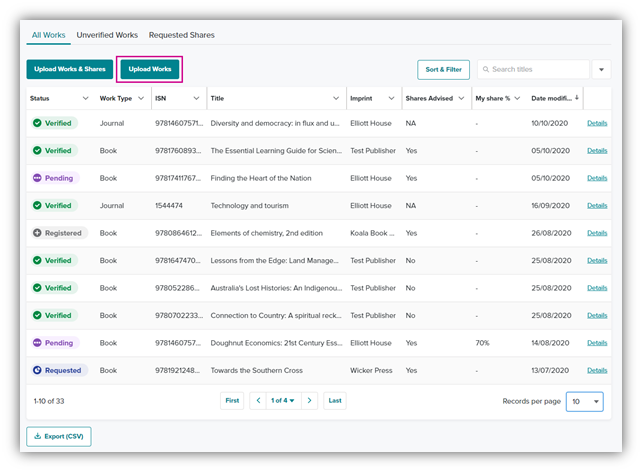 From here, you'll need to download a template for the work type you are uploading. You can only add works for one type per template, ie Journals, Newspapers or Magazines.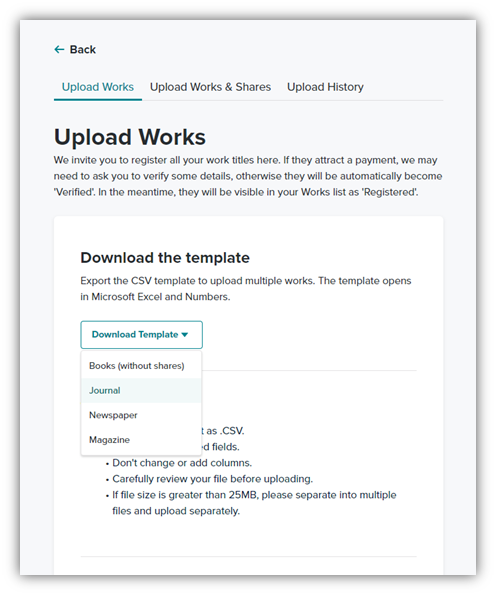 Remember, ISNs are mandatory for these publication types (ISBN 13 for books and ISSN 8 for Journals).
Once you have completed the file, save it to your computer and either drop-and-drag to the upload area, or browse to upload it. Then we'll start processing your file right away.
If we find any errors, like a duplicate ISN or incomplete information, we will generate an error log explaining what needs to be fixed.
Please check back that your file has processed successfully in 24-48 hours by selecting the 'Add works' button from your 'Works' page, and then selecting the 'Upload history' tab.