The new Member Portal now allows you to identify the type of creator you are. You can select as many or as few of these that apply to you and your works.
Identifying Creator Types is optional and will not affect your payments. It will, however, help the Copyright Agency understand more about who our members are and what services they need.
Under Your Name > Account > Creator Types & Associations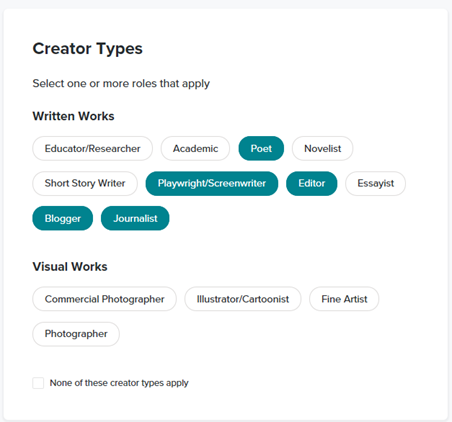 You can change your creator types at any time by selecting more creator types that apply from this page or deselecting those that no longer apply. Don't forget to save your changes.