Login to the Member Portal. Select Works + Shares from the top right-hand menu.
You will see an alert named 'New Unverified Works!' Click on this, or the 'Unverified Works' tab to see all those works that require your review.

Select from the check boxes against each line to 'Select an action'. You can apply one action to many records.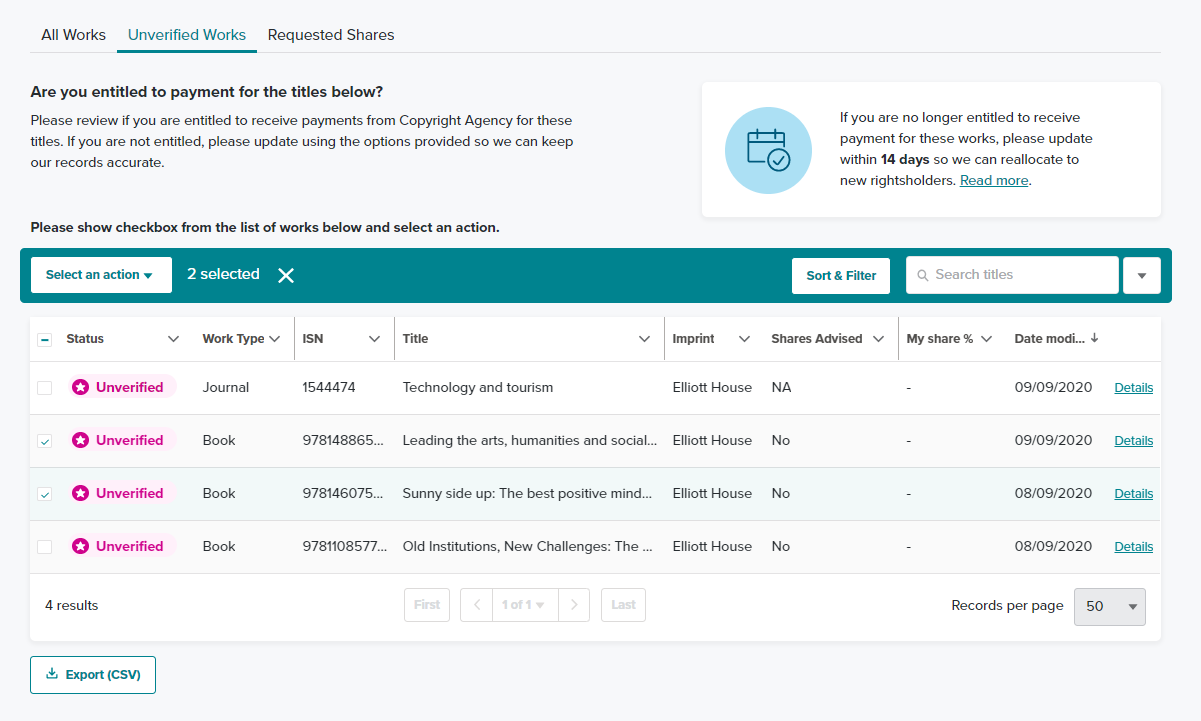 Find out what these actions mean and what happens after you select them.
Hint: You can verify multiple works by selecting the check boxes on the left for the relevant works, or you can select all by checking the checkbox at the top of the column. You can select up to 100 works by increasing the Rows per page option in the bottom right of the page.