You can see your works in two sections of your Member Portal. The menu called 'Works' lists works that we have linked to you in connection with a past or future payment.
By selecting the 'Add work' button above your Works table, you can list other publications that contain your work, provided you are entitled to receive Copyright Agency payments for those works (e.g. you have not sold all your rights). Listing these works can help us allocate payments to you.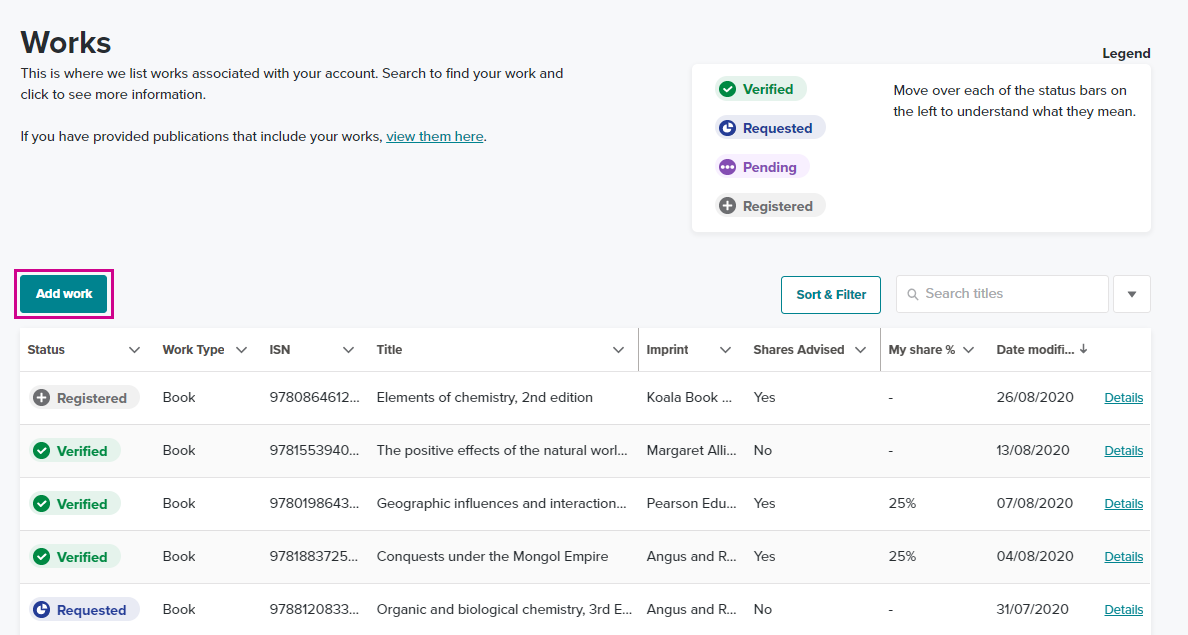 For more information, see How do I register my works with you?