If a creator requests registration of a share and your view is that you do not have arrangements to share Copyright Agency payments with anyone else, you can select 'We are the only rightsholder' on the Member Portal, and we will inform our creator members.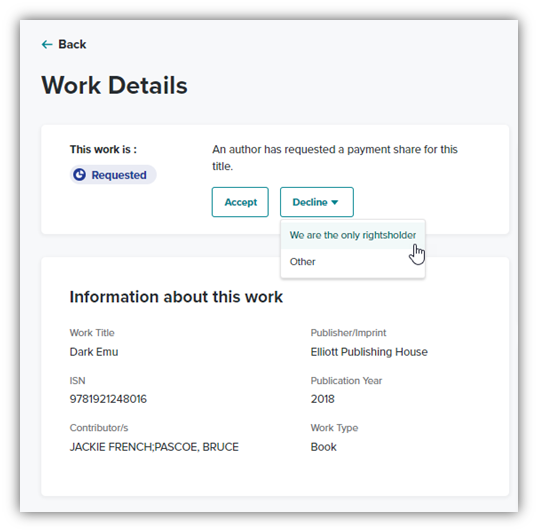 If the creator has a different view, they can 'Raise a Case' to refer the issue to our Disputes Resolution Process.
If there is a different issue, select 'Other', and we will contact you.
The status for the title will remain as 'Requested' to allow us to understand why you are unable to complete this request for those titles and discuss any further options we can provide you. Note that the status of all works will remain 'Requested' while this is being resolved.