If you see a notification on the Member Portal to 'Provide shares', it means Copyright Agency has identified one or more books in a forthcoming distribution, and we want to know if future payments are to be shared.

If you select this, you will be directed to an Upload page where you can 'Export' a list of all those titles, so you can provide payment share information in a .CSV file and upload directly via the Member Portal.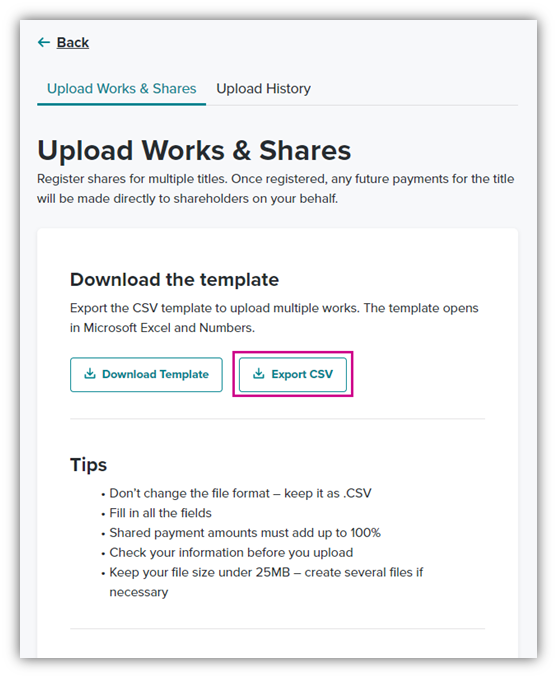 If you would like to give us payment shares for titles that are not yet in datasets for forthcoming distributions, you can use the 'Upload Works & Shares' button above your Works table on your Works + Shares menu.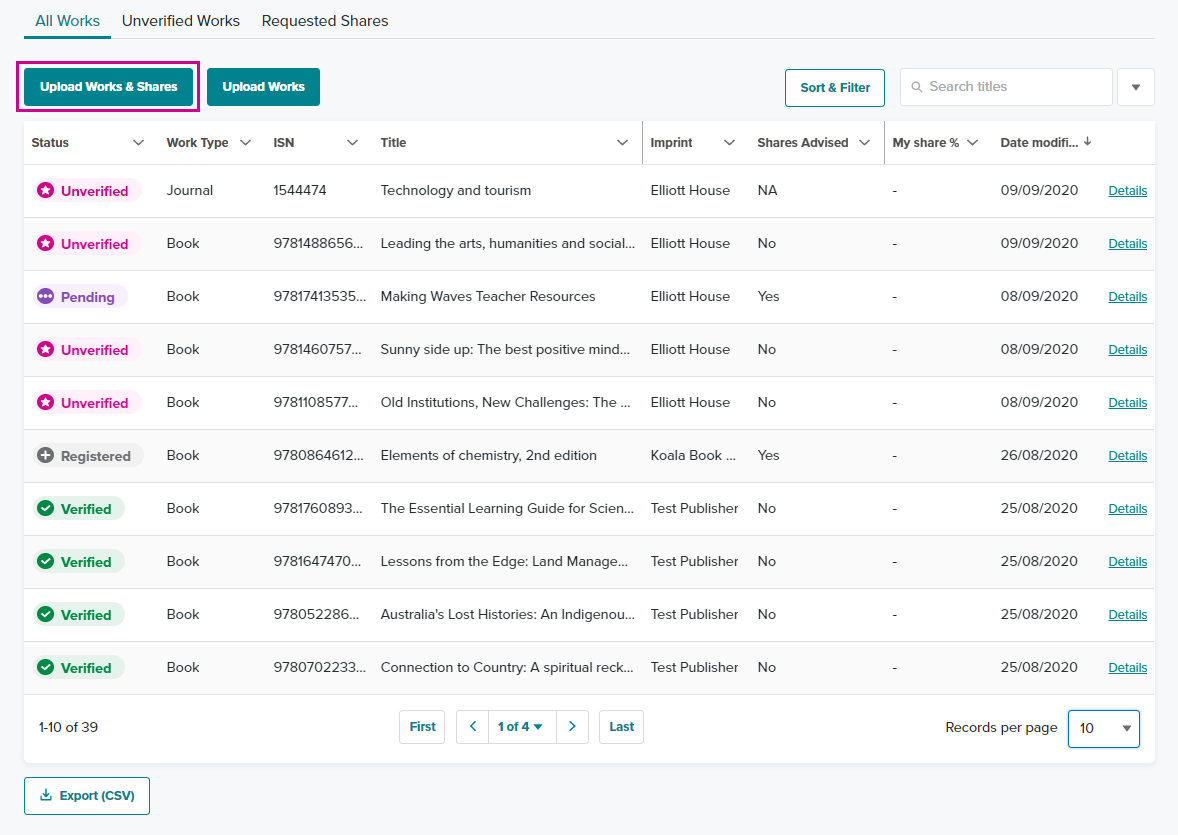 Providing us with this data may mean that we won't need to ask you to 'Provide Shares' if those books are in datasets for future distributions. You will see these titles in your online account as 'Registered'.
For more information, see Guide to Uploading Works & Shares