The works that appear as 'Verified' on your Works table are only those that we have found in our surveys and research data and have been connected to an author, illustrator or artist you represent.
You can give us information about other publications containing your clients' works on the 'Works' page. Click the 'Add works' button above your Works table.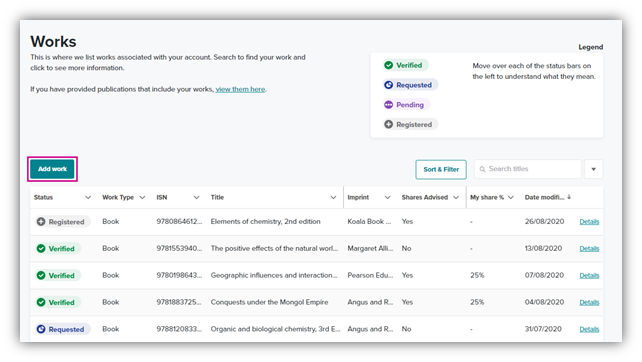 We use this information to assist us with our annual distributions for writers and artists who retain copyright but do not have arrangements to receive a share of Copyright Agency payments from their publisher.
If you proceed through Step One, you can add work individually, or by bulk upload if you download a template. We will guide you through the steps online.