If you have a book for which rights have reverted to a writer and/or illustrator, please let us know as soon as possible by clicking on 'Details' for the title in your Works table under the 'Works + Shares' menu.
At the top of the Work Details, you'll see a button to 'Update your rights'. Select 'Copyright has reverted to authors' from the drop down. Note that 'Authors' covers both writers and illustrators.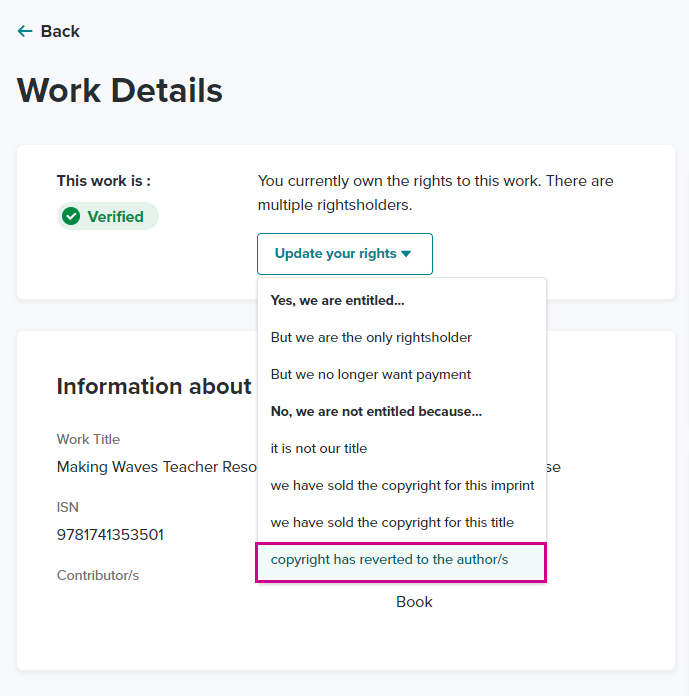 We will follow up with you and the writer and/or illustrator to capture the information we need to update the share information for this work.