If you have a 'Verified' or 'Unverified' work on your list that isn't yours, or that you've made a mistake on the verification, you can update it by clicking on 'Details' on your Works table under the 'Works + Shares' menu.
First you can find the work you need by using the search bar on the right. By default, the search will be by title but you can also search by ISN by switching using this downward arrow on the right.

Once you find the work in your Works table, select 'Details' on the far right.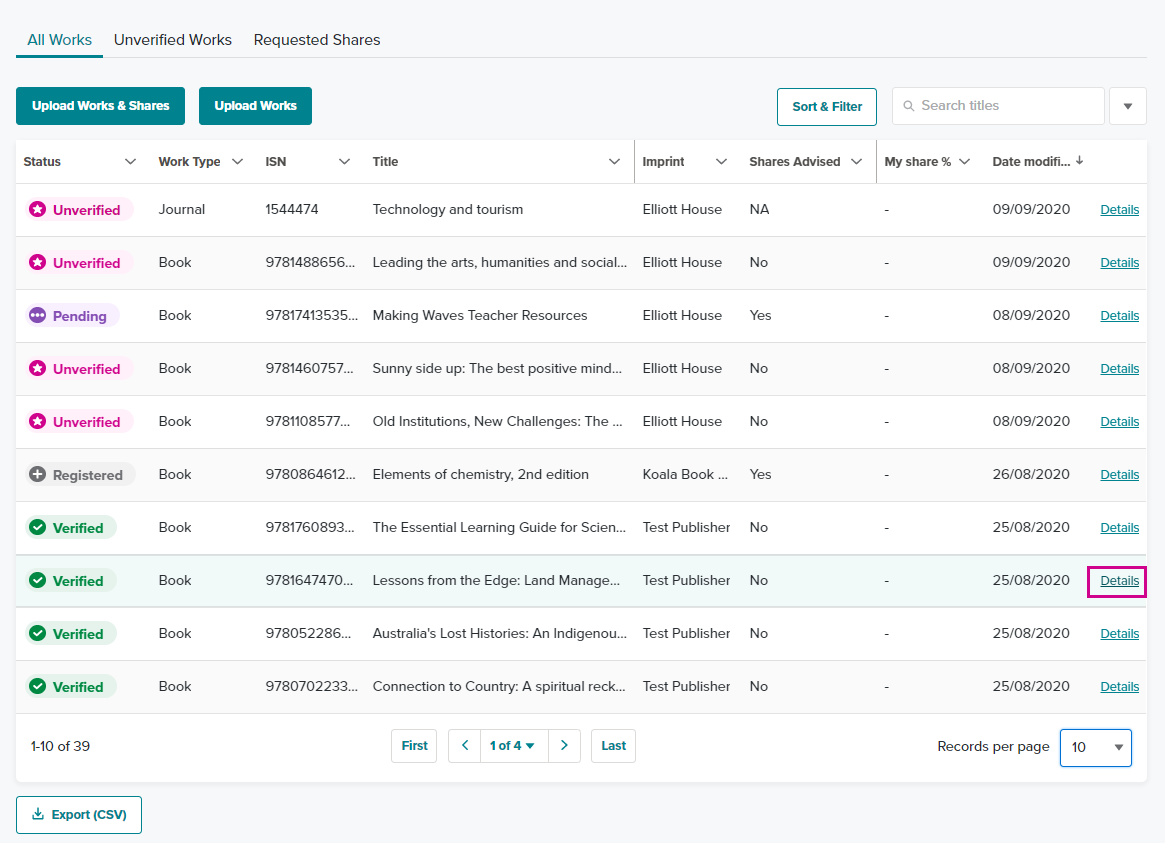 At the top of the Work Details, you'll see a button to 'Update your rights'. Select from the options from the drop down menu.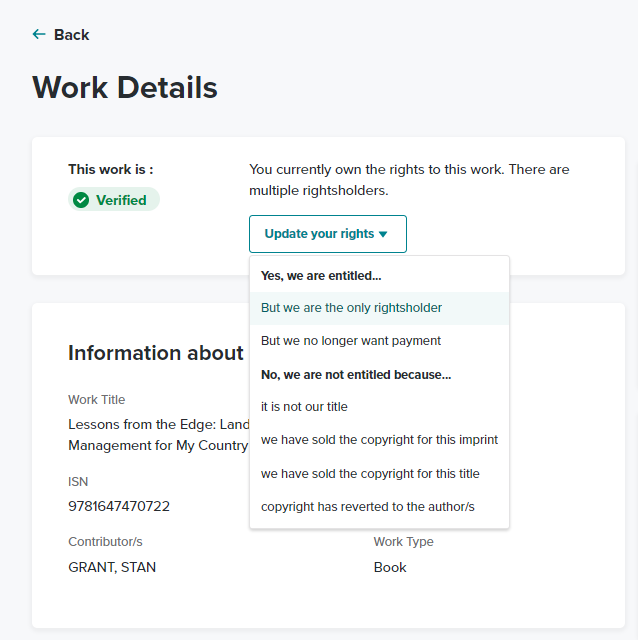 Tip: The options in this list will vary, depending on the work type and your previous selection. If you previously selected 'But we are the only rightsholder' and need to share the payment, please contact Member Services.
Also see, An ISBN/ISSN is wrong or missing from my work, how do I update it? and How do I update many works at once?